Friends! Mark your calendars. I'm publishing my first novel. The Song of the Sirin will be available for purchase online on July 1, 2017.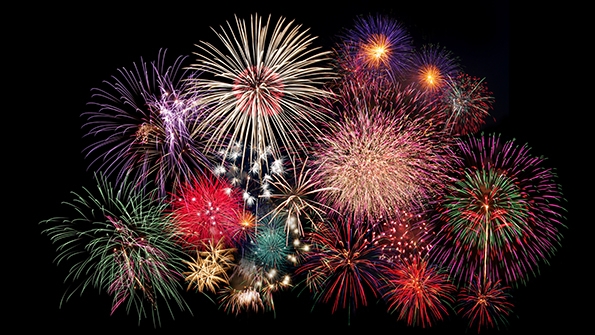 (Sorry, couldn't resist)
Here are a few things to know:
It will be available both in print and ebook versions
The cover will be designed by an artist from the UK who has done covers for John LeCarré and Stephen King
It's getting edited by an editor who used to work for Tor Books (the leading fantasy publisher in the US)
There will be opportunities for my subscribers to receive a free advance reader copy (ARC)
If you've previously read and reviewed my novel Raven Son, write me an email. I'll send you a special thank you gift.
That's the short version. If you want the long version, keep reading.
What about Raven Son?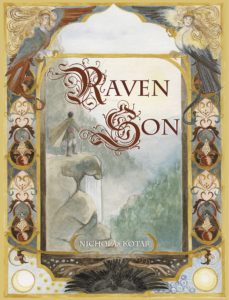 Some of you may know that I published a novel three years ago titled Raven Son. I published it having absolutely no clue about the craft of writing novels or the business of marketing books. As soon as I figured out how badly I was out of my depth, I took the book down and made it unavailable for purchase.
To my surprise, people kept asking about it. As recently as last week, someone wanted to know why it cost 500 dollars on Amazon, and what was I thinking for charging so much for my book, anyway!?
Well, as I tried to explain, Amazon doesn't like to remove books completely from its marketplace, and a few used copies were still floating around. Something about the algorithm automatically changed the prices on those used copies, so that at one point, the single remaining copy of Raven Son was selling for $999.99! Needless to say, no one bought it.
Why am I talking about this? Well, The Song of the Sirin is an extremely revised and rewritten version of Raven Son. So when I say that it's my first novel, I'm only lying slightly.
What agent?
If you've been following me, you probably know that one of the highlights of my writers' life was being approached by an agent a little over a year ago. Not just any agent, but a guy from one of the biggest and best-regarded agencies in the US.
A few weeks ago, I fired him.
What? Why? Well, it's complicated.
Ultimately it's less about him than about the nature of the business of publishing. It became clear to me that I want nothing to do with traditional publishing. At least not right now.
Here's the article that blew my brain and caused me to think completely differently about the issue of publishing.
Indie Publishing
Did you know that Charles Dickens self-published? In fact, most authors self-published before the 1950's. Indie publishing only received its well-publicized stigma after that.
But the current reality is that it's a better business decision in the long run to independently publish your own novels, as long as you are willing to put in the work to make it a successful business. (Read Kristine Kathryn Rusch's books, if you don't believe me).
And that's exactly what I want to do. I want to be in the business of writing and publishing books. It's exciting and challenging and right up my alley.
Plans
Here's what I hope to accomplish in 2017.
The Song of the Sirin will be published on July 1, 2017.
A novella bridging my first and second novels will be released on October 1, 2017
The Garden in the Heart of the World will be published on December 1, 2017
It's going to be an interesting few months in preparation for publication. And for those keeping score, technically I'm not self-publishing. I'm starting a small press that will publish my own fiction and, eventually, other peoples'. Think that's crazy? Successful writers are already doing it. 
If you want to know how you can receive a free advance reader copy before the book is published, sign up for my Readers' Group. I'll let you in on the details.