So, it's official. Beauty and the Beast is continuing Disney's astonishing streak of successful live-action adaptations of their own cartoons. After you've seen it ten times and watched every version of Beauty and the Beast ever made (and there are plenty), how about considering some of the best books inspired by fairy tales? Here are some of my favorites (I've included Amazon affiliate links in case you want to buy any of these books).
1. Uprooted by Naomi Novik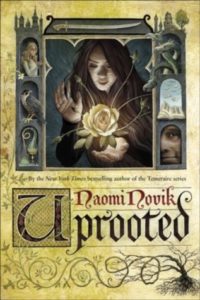 An enchanting version of "Beauty and the Beast" set in a semi-fictional 16th century Poland. But the real brilliance of this novel isn't the romantic storyline (personally, I think it's the weakest part, and the graphic sex in an otherwise clean story really sticks out like a sore thumb). The real brilliance is in the setting. The brooding, haunting forest calls to you, but it just might eat you if you're not careful.
The idea that the forest can infect you down to your soul is compelling, and it makes the villain in the story very unique and unforgettable. If I had any real complaint, it's that the backstory of the novel is almost more interesting than the main plot. But that's hardly a complaint at all. 
2. Deathless by Catherynne M. Valente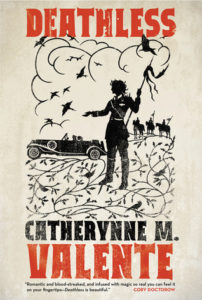 There aren't many adaptation of famous Russian fairy tales out there. But even among the few, this poetic and lyrical take on the Russian fairy tale "Maria Morevna" stand out. It's a savage, but gorgeous book, and not for the faint of heart. But for those who can handle it, its rewards are endless.
Anyone who knows Russian folklore will appreciate Velente's original take on classic characters like Zmei Gorynich, Baba Yaga, and Leshy. The historical backdrop of the early years after the Revolution is perfect for the subject matter, and Valente obviously loves her subject matter. The ending is a bit puzzling, but the overall story is enchanting.
3. Stardust by Neil Gaiman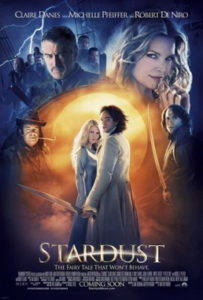 Even though this is one of the rare cases where the movie is better than the book, this fairy tale is still very much worth a read. Gaiman takes a traditional story about the journey through the Perilous Realm of fairyland and makes it completely unique and sometimes hilarious.
At it's heart, it's a very traditional and heart-warming romance. If you ever read Phantastes by George MacDonald and hated it (that would be me), then this is the perfect antidote.
4. The Princess Bride by William Goldman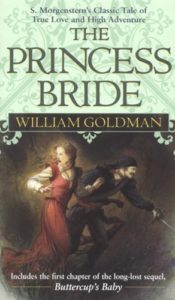 It's a very rare thing when a book is at the same time a satire on a genre and a good example of the genre it satirizes. This book is a wonderful fairy tale. Yes, it also makes fun of fairy tale, but in a gentle way. No snark or cynicism about it. That's rare these days, and should be treasured.
It's also, sadly, not as good as the movie. The lack of a traditional "happily-ever-after" ending bothered me. Still, there's enough moments of hilarity to make the whole thing worthwhile.
5. Haroun and the Sea of Stories by Salman Rushdie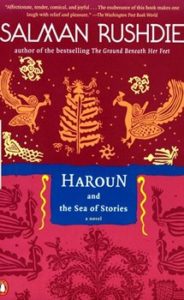 The sea of stories is poisoned, and only Haroun can save it. A witty and wonderful take on the Arabian Nights. And like any good "children's book," this one has plenty to offer to the discerning adult reader.
The character names themselves are reason enough to check out this book. Iff the Water Genie, Blabbermouth the page, and a terrible villain–the Prince of Silence. Ultimately, this is a book about reading and telling stories, and how important stories are to being human.
I'm sure I've missed plenty. Anything to add?