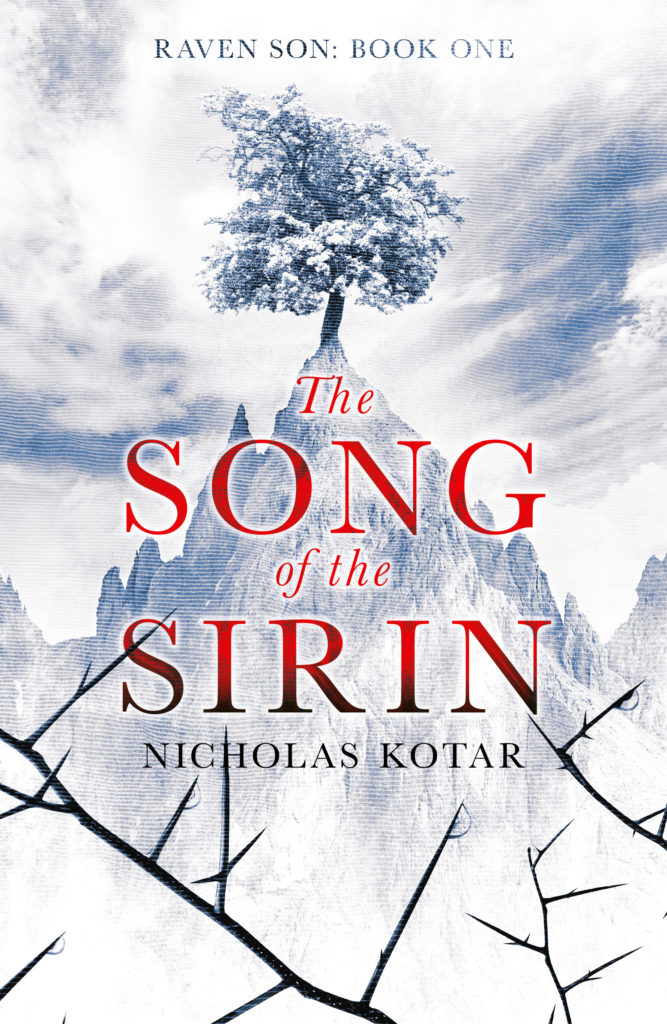 Well, here it is! The cover reveal for The Song of the Sirin. I was nervous about how it would turn out, to be honest. I was also hoping that maybe I could use the Andrei Shishkin painting of the singing Sirin. But when I saw this cover, I was just wowed. The central image is almost exactly as I pictured it in my head. It's one of the most important settings in the novel. The thorns were also a nice touch, I thought. But you'll have to read the book to find out why.
On July 1, 2017, you'll be able to buy this book in both print and ebook versions. Here's the back cover blurb:
An evil omen clouds the sky. A song of lore returns. Can one man's quest save the world?
Voran can't help but believe the rumors. As blight ravages the countryside and darkness covers the sun, the young warrior of Vasyllia hears of an ancient spirit that devours souls. He feels powerless to fight the oncoming devastation until a mythical creature entrusts him with a long-forgotten song. Legend has it that such a song can heal the masses, overthrow kingdoms, and raise humans to divine beings…
Armed with the memory of the song, Voran must hunt down a dark spirit before it achieves its goal of immortality. His quest takes him through doorways to other worlds and puts him on a collision course with seductive nymphs and riddling giants. With each step of the journey, the strength of the villainous spirit grows, as does Voran's fear that the only way to save his world… is to let it be destroyed.
The Song of the Sirin is an epic fantasy retelling of the Russian fairy tale Prince Ivan and the Grey Wolf. If you like the hero's journey, creative twists on mythology, and classic fantasy, then you'll love Nicholas Kotar's sweeping tale.
What do you think? Let me know in the comments!
Do you want to be first the first to know about giveaways of free copies before launch date? Make sure to sign up for my Readers' Group!