Exactly a month ago, I hit the publish button on a new phase in my authorly adventures. The Song of the Sirin was published. For those who are interested, I'll break down some of my expectations and results following the first month after I entered a new phase of being published. As can be expected, there have been some surprises, some high points, and some disappointments.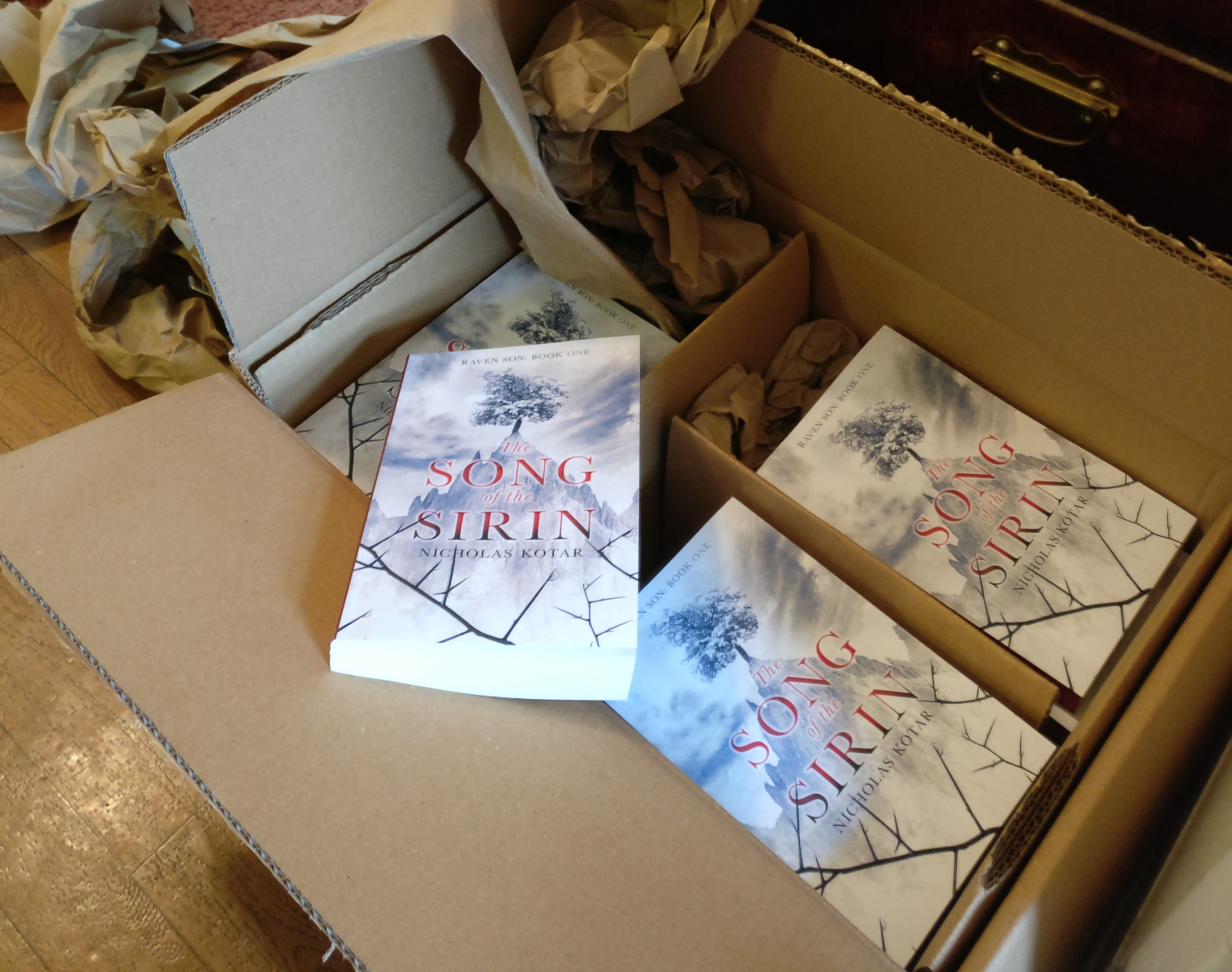 Expectations
Before beginning, I tried to limit my expectations. After all, I'm an unknown author with only one book to his name. There's wasn't much I could expect, especially since I'm one of so many independently published authors trying to become visible on Amazon. But here is what I hoped would happen:
My Advance Readers would read my book and review it in time
The early reviews would be enough to get undecided people to try out my book
I would supersede both the total sales and the total number of reviews of Raven Son, my first (and unsuccessful) attempt at publishing my own work
Reality
The reality was at the same time more exciting and more disappointing than I expected. First, the disappointments:
A very small percentage of my Advance Readers read the book by launch date
As a result, I didn't have enough early reviews to really get much traction with the Amazon algorithm
That being said, I did get a few very good reviews, and at least two of them came from people who did not know me in the least before seeing the book on Amazon. However, the low number of reviews overall still make the book pretty invisible on Amazon. I only get any sort of sales when I ask people to leave reviews or when someone writes a blog post or especially good review that then gets shared online. This shows how important social media is for sales, which I didn't expect.
Surprises
I did get a decent number of sales in the first two days, and I attribute them almost solely to the fact that I had a blog with regular readers. Almost all the paid promotions I tried were unsuccessful, which I should have expected, given that I have no existing audience and only one book in a series. The big surprise was that I actually hit a list: #1 in the hot new releases list for Norse myths and legends, a sub-category of fantasy. Yes, it's a very niche category, but with at least one Neil Gaiman book on it, it's not just window dressing.
I also did manage to superseded the sales and, now, number of reviews of Raven Son, and that's all within the first month. So that's a pleasant surprise.
Another pleasant surprise was the number of enthusiastic emails I've received from people I've never met. It's an interesting and fascinating aspect of being indie published. Readers feel less resistance emailing you directly. I love it. Made a few friends, and, hopefully, some new fans.
What's next?
I have some goals I'd like to hit, and I hope all of you help me reach them. Here they are, in a nutshell.
get at least 1,000 sales by the end of the calendar year
get at least 100 reviews on Amazon by the end of the calendar year
Publish my second full-length novel in the series by November
Publish a box set of three books (2 novels and 1 novella) by Christmas
There are also a few fun events coming up.
On August 19, I'll be speaking about beauty and fairy tales at Doxacon in Washington DC. Tomorrow, actually, is the last day to get tickets. Here's a link: Doxacon 2017
I'm also going to be interviewed by the Orthodox Christian Network on August 30. I'll let you all know about details later.
Also, this Thursday my new blog goes live over at the Ancient Faith Platform. Stay tuned for the official announcement.
And if you haven't yet bought The Song of the Sirin, check out the reviews over at the Amazon page. Maybe they'll convince you to give it a try 🙂