I am the resident conductor of the Holy Trinity Monastery and Seminary Choir in Jordanville, NY. Recently, the choir released its first recording of sacred music since the early 2000's, published by Holy Trinity Publications. Before moving to New York, I was the conductor of the St John of San Francisco Men's Chorale, one of the choirs of the Holy Virgin Cathedral in San Francisco, CA. The chorale released two CDs, both of which are available for digital purchase.
Cycles and Seasons: Worship at Holy Trinity Monastery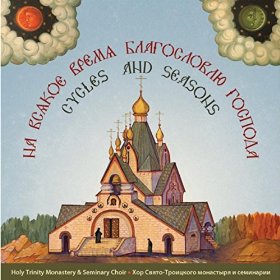 One of the more fascinating aspects of life at Holy Trinity Monastery and Seminary is the transformation of time. In the world, we are dominated by the clock – harried and in a constant rush. In Jordanville, everything revolves around "church time." This is manifested most explicitly in the services of the Church, structured around the cycles of day, week, and year. Instead of being conquered by time, we are given the opportunity of sanctifying it through our worship of God in the Church, as part of a life that is pleasing to Him. This recording explores the sanctification of time through the particular lens of the rich musical tradition of the Holy Trinity Monastery in Jordanville, NY. The hymns are taken from all the cycles of church services – the daily cycle from the midnight office to compline, the weekly cycle of the Octoechos, the yearly cycle of the Menaion, and the moveable cycle of the Triodion and Pentecostarion, which revolves around the feast of feasts – Pascha. These hymns serve to demonstrate the range and breadth of the musical tradition in Jordanville as it is sung today. Available for purchase.
Sample track: Stikheron on the Praises for Pentecost
Chrysostom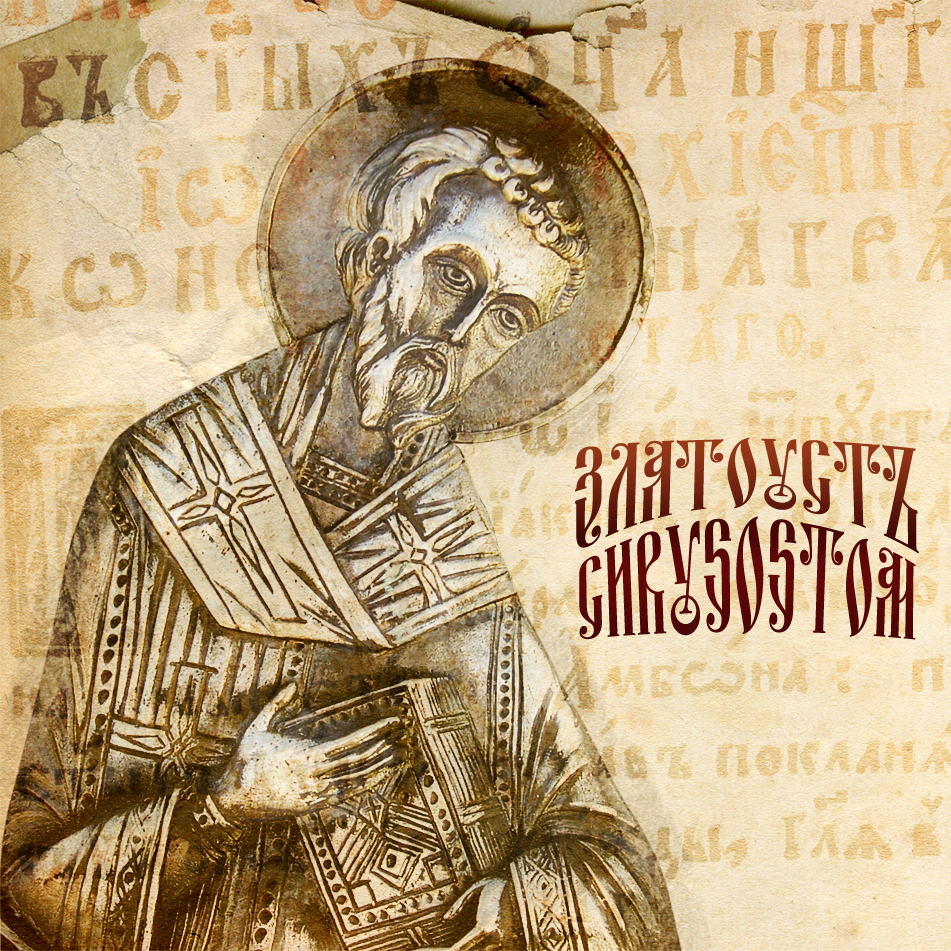 "Chrysostom" is the second production of the St John of San Francisco Men's Chorale, and is a recording dedicated to the life and memory of St John Chrysostom. The Chorale was asked to sing the services celebrating the jubilee of St John Chrysostom at a memorial sponsored by the Russian Orthodox Church outside Russia in Setember, 2007, and that performance became the genesis of this project. The hymns selected are from the Vigil and Liturgy, with classic arrangements by major Russian composers such as Kastalsky and Lvov as well as chant arrangements (Znamenny, Kievan, etc.) and some contemporary arrangements. Hymns are performed in Church Slavonic with some in English. Purchase here.
Sample track: In Everlasting Remembrance
Rejoice in Song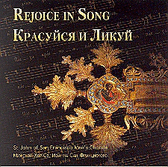 "Rejoice in Song" was the first offering of Russian choral hymnology from the St John of San Francisco Men's Chorale. The choir's repertoire of sacred chant spans the musical tradition of the Russian Church from the 17th to the 20th centuries, and includes chant forms such as Znamenny, Kievan, Greek and Bulgarian as well as specific monastery chants, such as Trinity-Sergius Lavra, etc. This recording mostly spans hymns from the Lenten and Paschal periods of the church calendar. Purchase here.
Sample Track: My Soul, My Soul, Arise…