About two years ago, my dear wife—then my fiancée—and I were preparing for the worst of all fates—a four-month-long separation preceding our wedding. I saw her off at the airport (JFK, I think). It was all appropriately teary-eyed and quite pathetic (in the best sense, of course). As I watched her turn the corner past the Massive Machines of Useless Privacy Infringement, I wandered forward toward her. There was hardly any line of people, no massive push, everything was peaceful. I think I could even hear birdsong.
Before I knew what had happened, an extremely rude and fat man accosted me, demanding to know if I had a ticket. I looked and saw that my lovelorn legs had carried me past the point of no return. Ticketless, I had somehow managed to get all the way to the security checkpoint.
We all know the drill. I was almost carted off in handcuffs, the man only slightly abashed when he realized that the reason for my great breach of protocol was true love.
We live in a supposedly free society. We despise any attempt at coercion; we bristle at the least mention of words like "obedience," "command," or "duty." And yet, we willingly put up with more and more limitations on said freedoms for the sake of safety, or something.
It is often said in the history books how Tsarist Russia was a backward and authoritarian state. Secret policing, policies restricting personal freedoms, rigid and stifling bureaucracy. And the history books, so far as facts go, are probably right. But the Russian people had something that we have not had for a very long time. A personal and ardent love for the person of their ruler that excused much in the way of bad policies. And in Tsarist Russia, it was actually possible to walk right up to the gates of the Winter Palace and ask to see the Tsar. Here is a wonderful little tidbit from the recollections of a civil servant. Little stories like this really make me wonder whether we have it all wrong politically and culturally here in the twenty-first century…
From the Reminiscences of A. A. Mosolov, the Director of the Office of the Ministry of the Imperial Court of Russia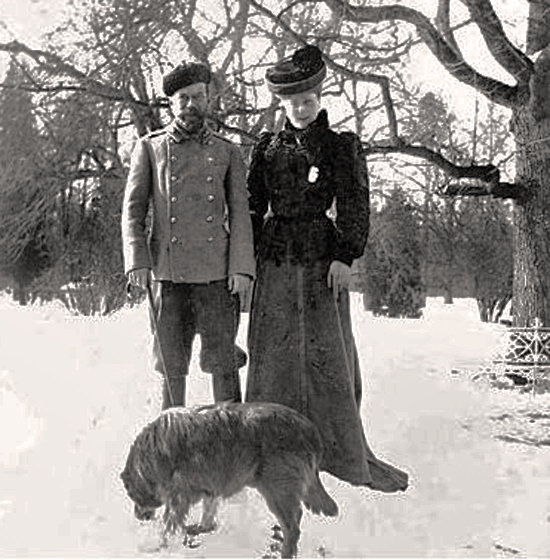 I sat in my office, preparing a quick presentation concerning patents to be granted by the court, and ordered that no one be admitted. But an old courier entered anyway, and said, "There is an old man and his wife here. Straight from Siberia. They brought an offering to the Tsar, a living, tame sable. They asked me, quite piteously, to tell you that they have no money for a hotel."
I asked the courier, "You feel sorry for them?"
"Yes, sir."
"Well, send them in then."
In walked a venerable old man with his old woman, very presentable. He told me he was a hunter by trade, and that he had the luck to catch a living sable. He and his wife tamed it, and they wanted to make a gift of him to the Tsar. "It's a rare sable," he said. They gathered all the money they had, which should have been enough for a trip to Petersburg and back.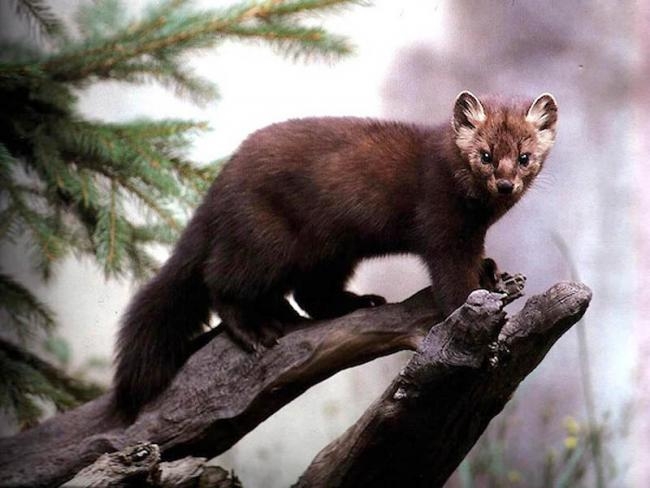 He showed me the sable, who immediately hopped on my table and began to smell my presentation to the court. The old man whistled in a special way, and the sable immediately jumped back to his arm, climbed up his sleeve to the back of his neck and peeked out at me from there. I asked how they came to my office.
"We had enough money, it turns out, only to reach Moscow. From there, we decided to walk, but some nice barin—God give him health!—bought us a ticket to Petersburg. We arrived in the morning and went straight for the Winter Palace. They didn't let me in, but sent me to the captain of the guards. He directed us here. We don't have a penny left, but we so want to see the Tsar."
I decided that a living sable might be very pleasant for the young crown princesses. Only an hour later, I was told that the Empress herself had ordered that both old people be sent to the Winter Palace, and quickly, since the children could hardly wait to see a live sable. I told the same courier to bring them there, and to bring them back to me after the audience.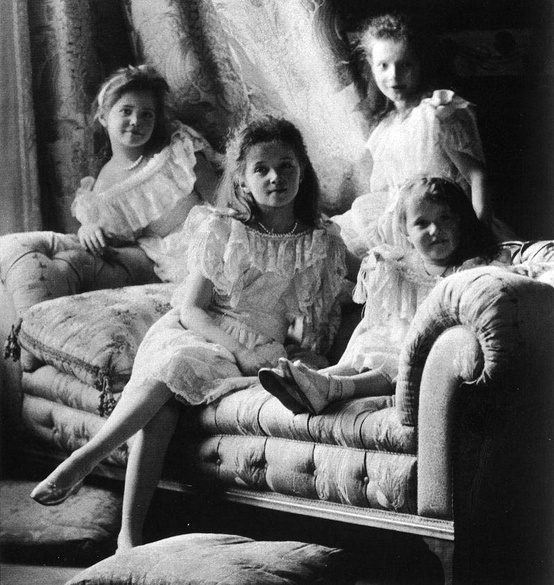 I waited for a long time. It turned out that they spent more than an hour with the children, and the Tsaritsa was there the entire time. The old man and woman talked a long time about how kind the Empress was to them. The old man offered to keep the sable until a cage could be got, but the children did not want to lose sight of the animal, and finally the Tsaritsa agreed to let the sable stay. The old man insisted that he had to see the Tsar, and that he could not return to Siberia before he saw him.
On the following day, in the morning, I received an order to send the Siberians directly to the palace around six in the evening. They returned to me after eight. Here is the old man's tale:
"My sable made quite a mess. Broke some things and chewed some others. When I walked in, he immediately jumped on me and hid behind my collar. The Tsar entered. We fell to his feet. The sable crawled out and also seemed to understand that he was before the Tsar. He stood still and waited. The Tsar took us to the children's room, where I was told to release the sable. The children began to play with him; since we were there, he behaved himself. The Tsar told us to sit and said, 'Well, tell me everything: how you decided to come here, how was your journey, and how you managed to come before the Tsaritsa.'
"I told him, and the Tsar kept asking about Siberia, about the hunting there, about our way of life. Seeing what a mess the sable made, the Tsar decided to give him to the care of the royal hunters at Gatchina.
"I protested, 'Tsar-father, our provider, it would be sad to give him into the hands of a hunter unknown to me personally. One of them will want the pelt and will kill the sable, then say that it died of natural causes. I know these hunters. They do not love animals. Only their pelts.'
"'No, my brother,' said the Tsar, 'I would pick a good one. But perhaps you would be the best keeper. Take him home with you and take care of him well while you live, and you will have fulfilled my command. Look after him, do you hear? He is my sable now. God be with you on your journey!'
On the next day, the Tsar, without waiting to be asked, told the minister that he spent two hours of conversation with two old Siberians and that for him it was a real holiday, so interesting it was for him to know the way of life of Siberian hunters and peasants in general. He ordered that the old man be given a watch with the Imperial coat of arms and the old lady a brooch. He paid them several hundred rubles for the sable and paid for their return journey far in excess of their needs. The old man and women were absolutely thrilled.
Only the children were upset, but "Papa said it was best."
If you enjoyed this post, be sure to sign up for my Readers' Group. You'll receive email updates of new blog posts and invitations to free giveaways and contests. When my novel gets a release date, you'll also get a chance to join my street team. That means you'll receive a free advance reader copy of my novel in return for an honest review on Amazon or Goodreads.