As I was doing research for my first series of novels, I came across a Russian article about the Cossacks and how much they valued family. It was so impressive to me that I had to translate it. Here it is, with small edits for clarity. The original can be found here.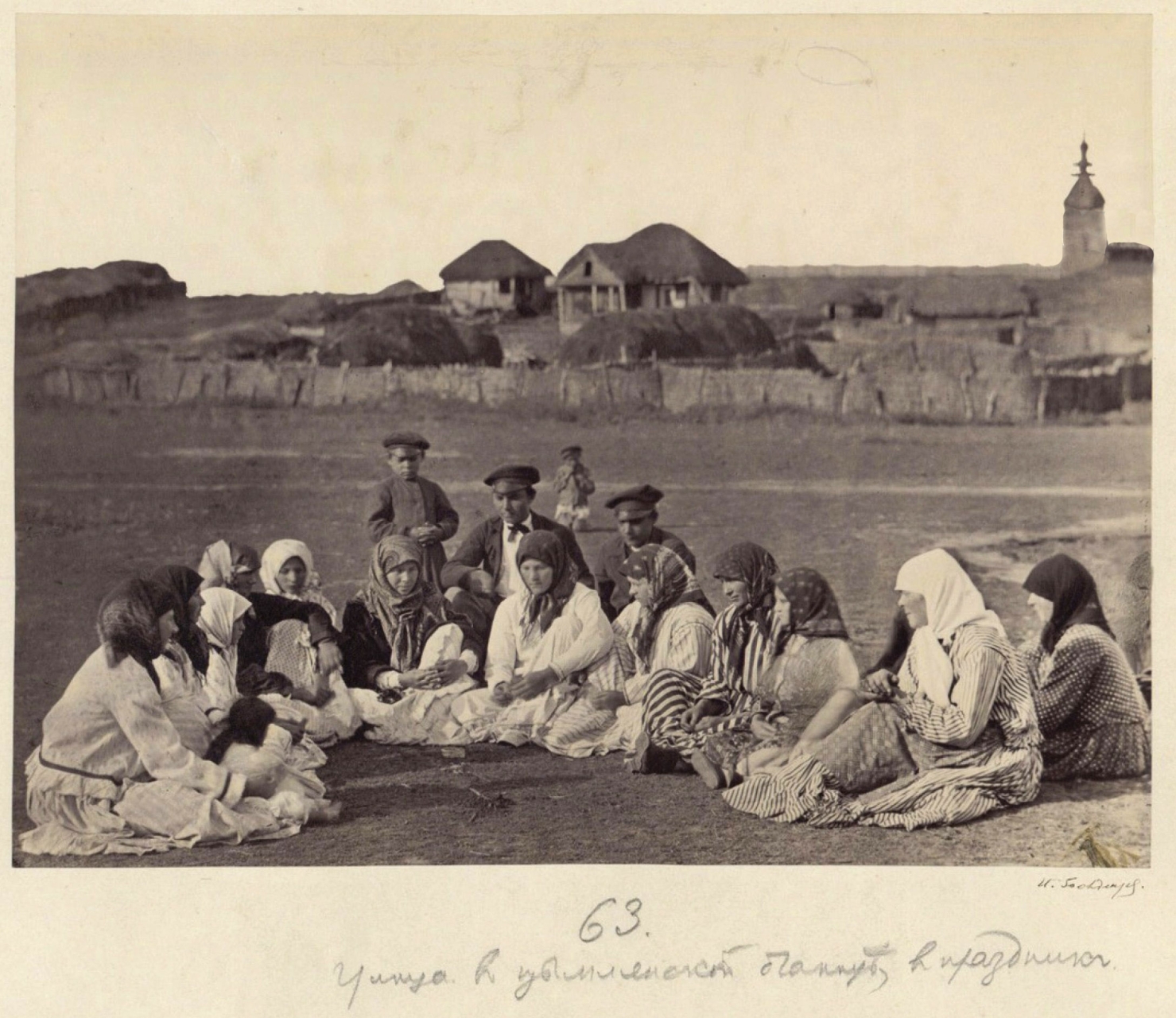 It is impossible to understand the Cossack way without understanding its core value—family. Cossacks treated even others' children as their own, even if they were born into a non-Christian family.
The Cossacks considered it dishonorable to have uneducated sons, and they dreamed for happiness for their daughters. If a Cossack were fated to go to his death in battle, the village would not leave his family to fend for themselves.
In the 17th century, the Don Cossacks were constantly at war. It was said of these Cossacks that they were talkative and loud. All questions were resolved by the village at large. Women were not involved in the running of the village and during that time occupied a subordinate role. At that time, it was normal to marry Turkish, Persian, and Circassians girls taken as spoils of war. Historical records witness that in winter of 1635, the Cossacks brought back 1,735 captive women from their campaigns.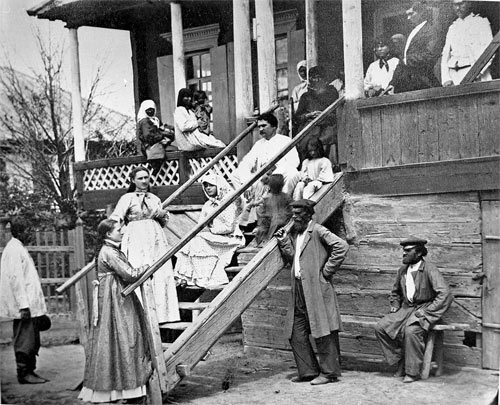 It happened also that Cossack women were taken into slavery by the Crimean Tatars or Turks, but the Cossacks expended all possible energy and resources to free their women from the "busurmane" (heathen). Sometimes these rescues took years. As a rule, when these women were rescued, they already had Tatar children. It was traditional not to leave these former captives alone. The Cossacks married them and the half-Tatar children were accepted as their own.
In the 16th and 17th centuries, the public assemblies in each village had absolute significance. This is why rich fathers who wanted worthy men as sons-in-law required the entire village to provide surety for their daughters' potential husband. A Cossack who gave his word at one of these assemblies always fulfilled his word. This tradition eventually became standard not only for the rich, but for all Cossacks.
"Be my wife," said a young man to his desired bride.
"Be my husband," she answered him.
This proposal was done in public, at one of the aforementioned assemblies. If the Cossacks all decided that this was a good match, a new family was born. Divorce happened in the same way, and the husband always had to explain his reasoning and convince the entire village of his rightness. Usually, another Cossack would then cover the divorced woman with the hem of his kaftan, as if to shield her from dishonor. In such cases, the woman would become his wife. But women could initiate divorce as well. If a woman's husband turned out to be a ne'er-do-well, the assembly would invariably choose in the woman's favor.
The Don Cossacks had a unique system of social self-organization. If a Cossack went to war, he could be sure that his children would lack for nothing if he died. However, this was true only of the families whose unions were ratified by the public assembly.
For example, let's say a rider comes to the village with bad news that an enemy has attacked the southern border of Russia, and it must be held at all cost until the full Don Cossack army can be mobilized. In such cases, the public assembly would gather. The ataman would first take off his hate, then throw off his kaftan. This meant that the danger was extreme.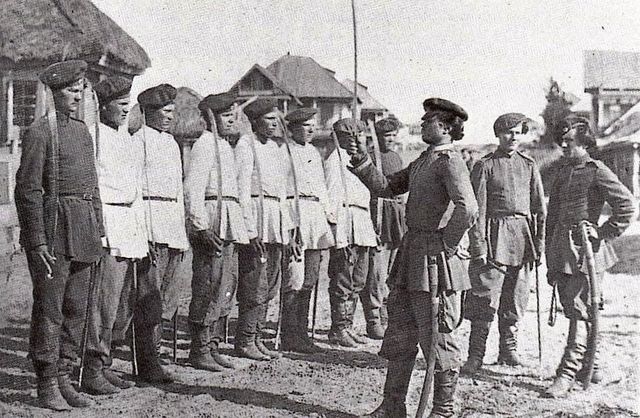 "Who wants to be hanged, impaled on a spike, or boiled in tar?" The ataman would then ask. In answer, volunteers would come forward, knowing that they go their sure death. Surrounded by total silence, they would ask the rest of the Cossacks:
"Who will take my orphans and my widow as his own?"
And there was always a Cossack who would swear a public oath: "I will take them as my own!" This is how it was!
In the eighteenth century, the role of women in Cossack villages grew more important. The historian V. D. Suhorukov believes this occurred as a result of the unusual beauty of Cossack women. The thing is, after centuries of marrying the women brought back as spoils of war, Cossacks were a mix of the most diverse ethnic groups, making the women especially beautiful: "Fiery black eyes, cheeks full of fresh life, perfect cleanliness and diligence in dress. They all loved to dress up and even applied rouge," wrote Suhorukov.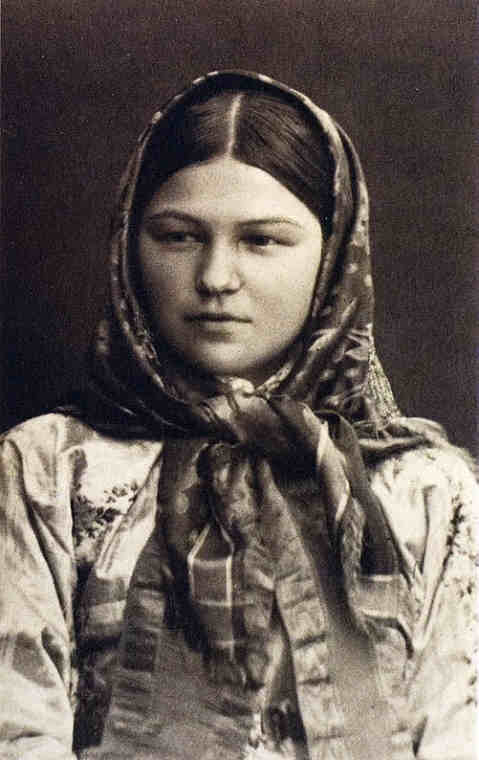 At the same time, the Cossack women were well known for their strong characters. The ethnographer G. B. Gubarev characterized them thus: "Centuries of constant troubles formed in Cossack women a fearless determination. She was a good boatman, rode a horse with great skill, was greatly adept with lassos and weapons. She was perfectly capable of defending her children and her home."
Eventually the old saying "Hold both your horse and your women by the reins" came to lose its original meaning in Cossack society. Seeing such a decisive and capable beauty before his eyes, the Cossack, whether he wished to or not, could only have the greatest respect for her.
The Orthodox feast day of the Entry of the Mother of God into the Temple on November 21 became for the Cossacks a traditional celebration of the mother-Cossack. In essence, this was the first "mother's day" in Russia. Not merely mothers, but all Cossack women were celebrated.
In comparison with Russian peasant families, Cossacks had few children, and so every one of them was greatly loved. Since Cossack life was fraught with dangers, parents were careful to follow all the old traditions. For example, when the first tooth began to cut through the gum, the parents ordered a molieben to St. John the Warrior. According to another tradition, a boy's first haircut was on his first birthday, but his second was on his seventh birthday, which indicated the end of childhood. From this age, he learned to shoot, and from age ten he learned how to use a saber. From age three, he learned how to ride. Roughly at that age, the village would celebrate by giving him his first pair of Cossack baggy pants ("sharovary"). From spring to fall boys would spend time with their grandfathers as a rule, either in the field or with the flocks and horses. There they would also learn how to fight and wage war. By age fourteen, a Cossack boy had to be able to knock a flying bird down with a stone.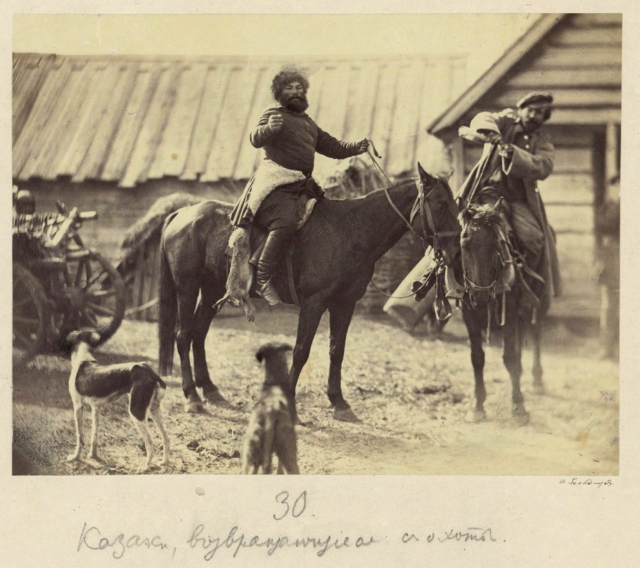 The worst dishonor was to be illiterate, and the entire village would boast of a child who learned in school. Even elders named students with their patronymic, to show them honor. If there was no opportunity to study in school, children studied at home. For example, Yakov Baklanov, the celebrated hero of the Caucasian War, learned from his father during a campaign to Crimea. By age seven, he was as well-educated as schoolboys, and he even knew Moldavian and Turkish. After he returned from the campaign, the neighborhood boys brought him a book. Seeing how well he could read, they included him in their circle. If he had not been able to read, they probably would have beaten him up.
Girls were raised differently. Girl babies were traditionally washed for the first times by the entire female side of the family. It was called "washing away her cares," so that she would have a happy life. The father then had to eat oversalted porridge, and he could not so much as make a face. The first steps of a girl were especially celebrated and gifts were given on the occasion. From age five, a girl was taught how to help raise her brothers and sisters.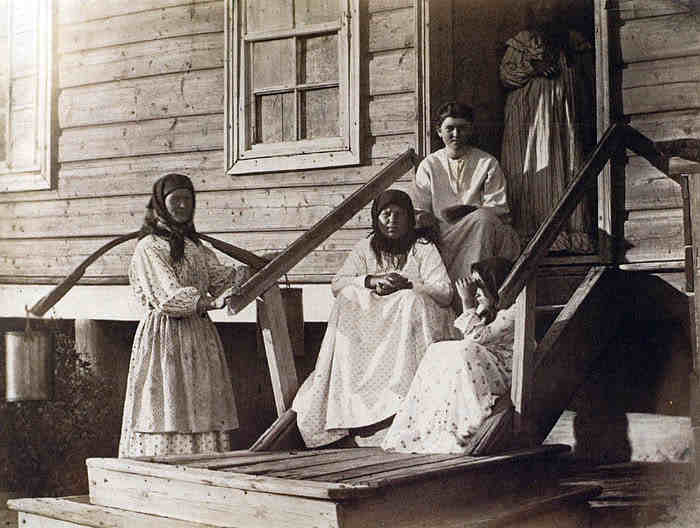 For a Cossack girl, it was especially important to sing and dance beautifully. Girls were not taught how to do this, but they were allowed in childhood to dance and sing along with the adults during holidays. When it came time to think of starting a family, the grandfather would give a girl a silver ring, thereby making it known that his granddaughter was "no longer a child."
In the Don, no one would ever dream of forcing a girl to marry. Usually, a young Cossack would come to visit the house of a girl he favored. If he liked her, he would place his cap on the table with its bill facing downward. Now everything depended on the girl. She could take the cap and hang it on a peg, thereby letting him know that he would never be her husband. But if she turned the cap over, that meant that the matchmakers could be summoned.
If you liked this post, and if you'd like to read more about Russian history and traditions, be sure to join my Readers' Group. Members of my Readers' Group will get exclusive opportunities to get bonuses from me whenever I launch a new novel. My new novel, The Song of the Sirin, is available for purchase here.