Recently, a friend and I had a long overdue lunch. The food was good (Burmese), the company lively, and the conversation fruitful. We talked about books, among other things, and how important it is for good fantasy to be firmly grounded in the real world. Magic and superpowers are all find and dandy, but if you can't smell and touch and hear the details of the world you're reading about, you'll forget the story as soon as you're done.
I've noticed often that good fantasy writers are always good at including the language of gestures to help give life to their invented cultures and characters. So I went looking for some of Russia's most famous gestures to see if some variation of them might not be interesting to include in my novel. Here's what I found: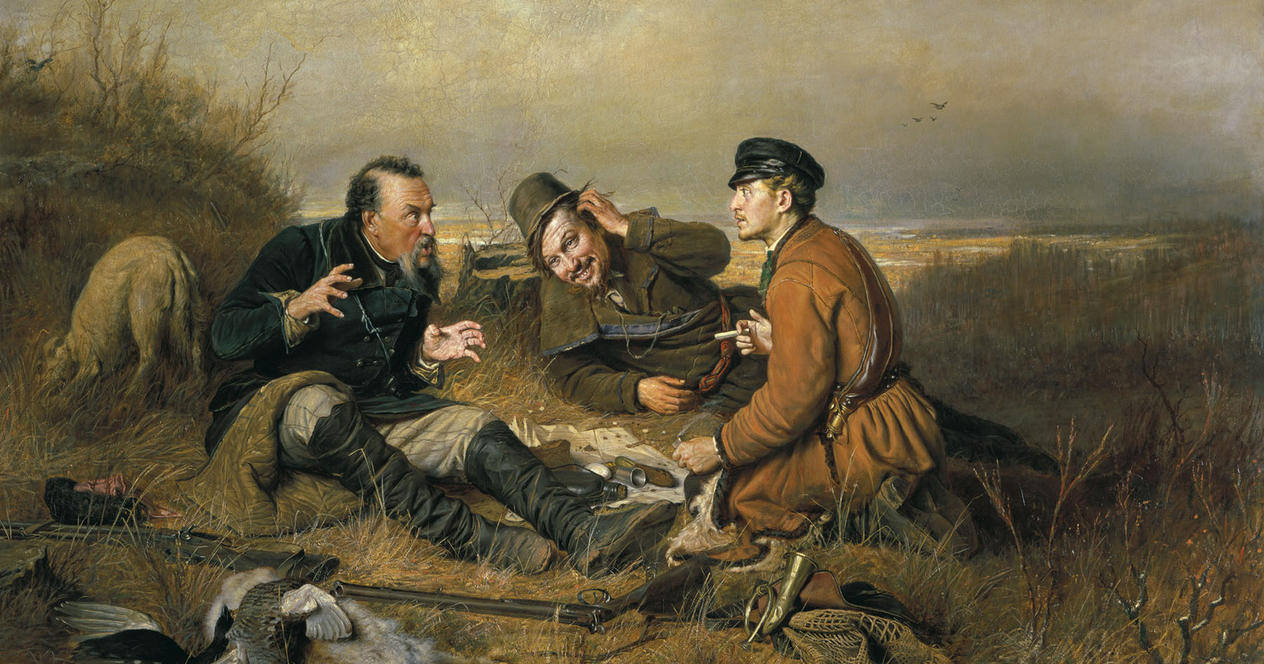 What You Didn't Know about Seven Typical Russian Gestures (original Russian article is here).
Throwing your hat on the ground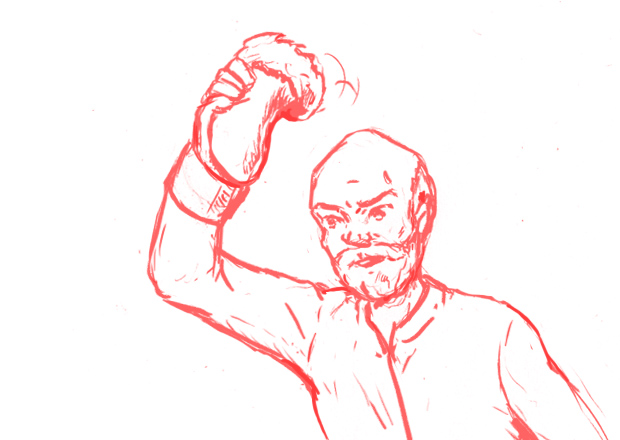 This expressive gesture was a final articulation of a fateful decision (something like throwing the gauntlet in European cultures). As I've written in other posts, the hat was an indispensable article of clothing for a Russian, and you should never appear in public without a hat. If you take off your hat at the inappropriate time, it was tantamount to social suicide. If someone else takes off your hat, it's almost social murder—the worst insult you could give.
So, debtors were often subjected to such behavior in public by their creditors. As for willingly throwing off your hat in a huff, it means that you're ready to go to any length, risk the worst dangers, to get your way. If you failed, the result would often be expulsion from the society you lived in.
Scratching the back of your head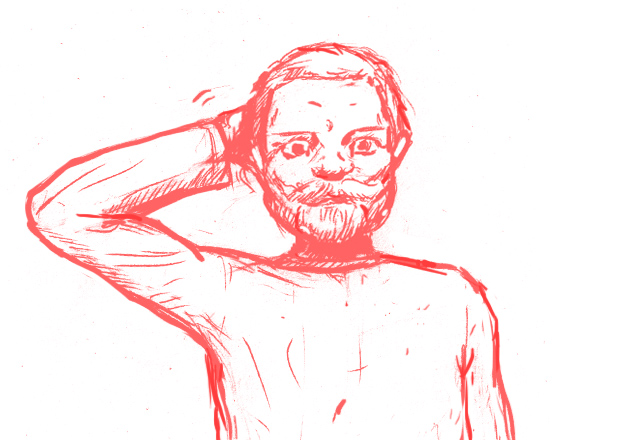 A typical Russian sign of confusion or deep thought. But where did this gesture come from? And no, it wasn't to stimulate the circulation of blood to the brain! One version is that the gesture comes from pagan antiquity, and was a way of summoning the dead primogenitor of your family for help in resolving a difficult issue.
Ripping your shirt off your chest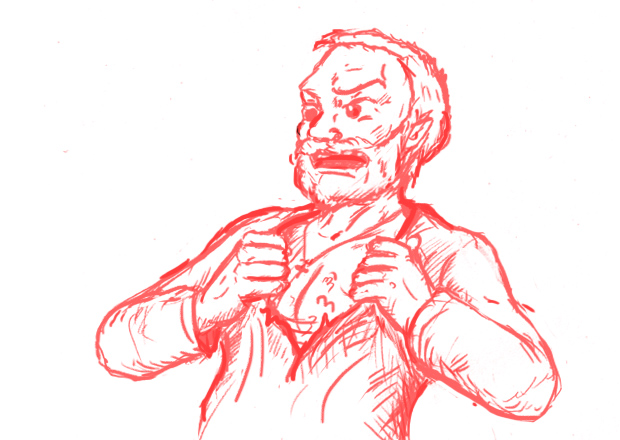 This was probably a kind of "improvised curse" in its inception. There's a hypothesis that this gesture actually was a sign of belonging to Orthodoxy, because it was a way to show off the cross you'd wear on a string around your neck. It may also have something to do with the fact that executioners would rip off the top of shirts before decapitating capital criminals. So if you do it willingly during an argument, let's say, it means you're ready to die for the sake of the truth of your point of view.
To beat yourself on the chest with a fist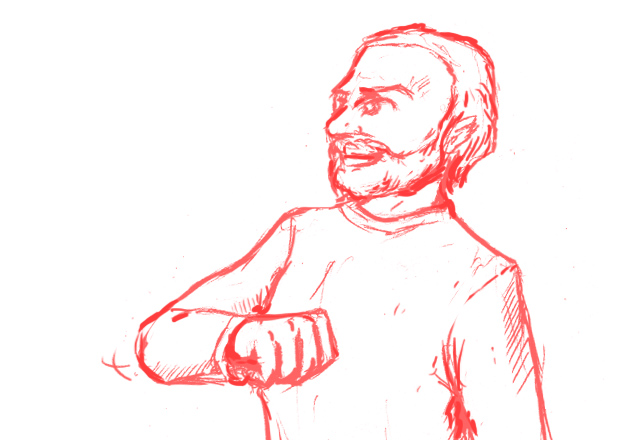 This gesture may have come from the military traditions of the nomadic tribes that harassed Rus in its early days. It may even be a Mongol gesture—a way for the steppe-warrior to swear fealty to a superior. It was the ultimate sign of fidelity and loyalty.
The "goat"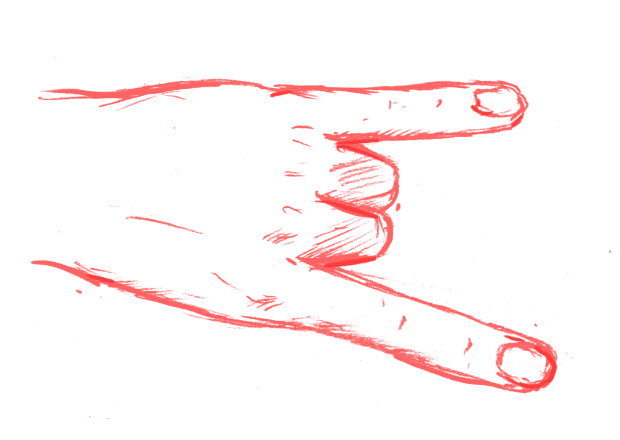 No, this is not the sign of satanic devil-worshipers. It's actually a very old gesture, maybe even several millennia old, and it's actually the opposite of devil worship. It's an old pagan "warding" gesture against evil powers.
There's an old children's song that begins with the words "The horned goat follows the little children…" It's an odd song about how the goat insists on children eating their porridge and drinking their milk, and if they don't it gores them. It's all in good fun, and the "goring" of the goat is done with this gesture applied to the particularly ticklish areas of little children (they love it, believe me!)
Well, actually, in the pagan days, this was a gesture of protection against evil spirits, a way of warding evil from babies.
Interestingly, Quintillian noted that a gesture similar to the "goat" was used by Roman rhetors to underline the importance of point or an argument.
The "fig"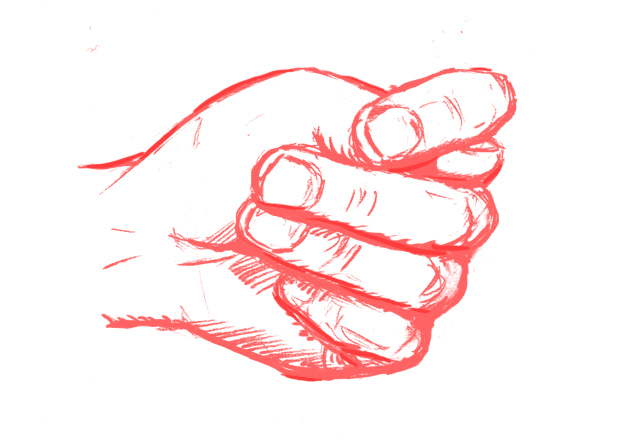 This is actually a gesture common to many cultures. There's a story about the Russian version. Apparently Russians found out about this gesture from visiting Germans, who would use it as a not-so-subtle invitation for sex. In the Russian tradition, probably because of the strict morality of Russian young women (or so the Russian article claims. I, Nicholas Kotar, am no expert 🙂 the gesture came to have the opposite meaning of "not a chance in heaven or hell."
Flicking the side of the neck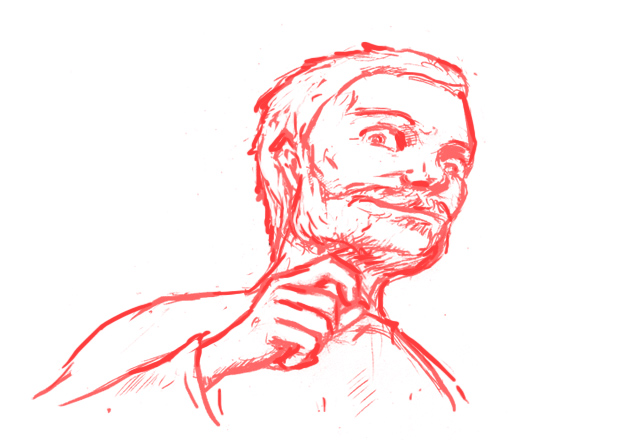 It's means: "he's drunk!" It was a physical version of the 19th century expression "to put behind the tie." It's an officers' expression, probably made up by a certain infantryman named Raevsky, who was a famous windbag and jokester.
The gesture became a kind of secret code for bootleggers during the ill-fated "dry law" instituted by Nicholas II in 1914.
If you enjoyed this post, be sure to sign up for my Readers' Group. You'll receive email updates of new blog posts and invitations to free giveaways and contests. Just sign up below: