I don't know about you, but I've almost stopped going to the movies. The only decent stuff is superhero movies, and most of them are no more than decent. Honestly, I've been more excited about watching stuff on Netflix than going to the movies. Of course, having kids doesn't really give us tons of free time, but still.
So when my wife and I finally had some time to ourselves today, we were lukewarm about our movie options. Arrival, an intriguing sci-fi movie that has a professor of languages as the main character trying to translate an alien language, seemed the only half-way decent thing to watch.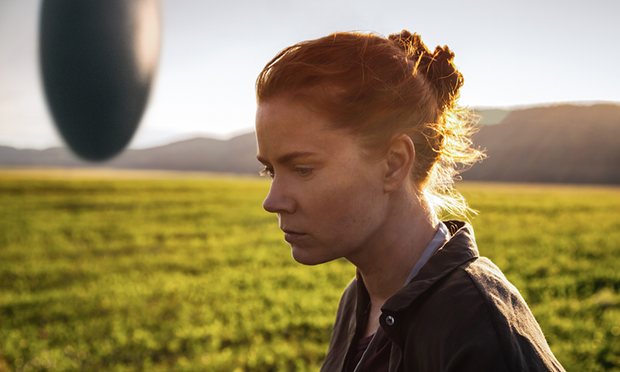 My wife and I were not ready for it. It completely blew our minds. This movie is, in a word, incredible.
Stephen Greydanus, a reviewer I trust, said that it was like Interstellar, but with an emotional core that is often lacking in Christopher Nolan's puzzle-box movies. I totally agree, but that doesn't even begin to recommend this amazing film.
First of all, it's not an action film. It's slow, contemplative, and in some ways reminiscent of Terrence Malick, of all people. But the reveal is so heart-wrenching, so beautiful, that it vaulted this movie into top-five of all time territory for me. Yes, up there with Tarkovsky and Malick and others of that ilk.
Now, I can't really tell you why I feel that way (Spoilers!). But in as much of a non-spoilery way as possible, here's what I can tell you.
One of the great questions of sci-fi is this: if you could find out your future, would you? Nearly always, the answer is a resounding no, for obvious reasons. But here, the answer is a loud, joyful "Yes!" And I totally agree.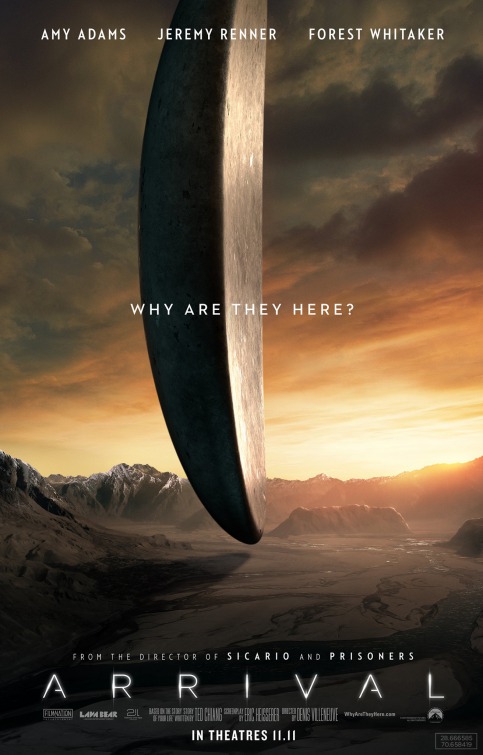 Here's the set-up. If you knew that you would have a child, and that child would die from a fatal illness in childhood, would you still have that child? One of the characters, surprisingly, says that he would, because that knowledge would help him give love to others every moment of his life.
That's the philosophical core of this movie. And what struck me was the theological depth of that thought. The Christian equivalent is the following: if you could live every second of your life with full and complete trust in God's Providence, then you would become a saint, because you would have no reason not to love everyone all the time. Knowing your future and being completely assured that your future will happen as it should, as far as I'm concerned, are the same.
No, this is not a theological film. Not at all. It's an exciting, challenging, joyful story about love and hope and trust. The central twist is mind-bending and brilliant. And it's the perfect film for the post-Trump world that seems to be fracturing at every point.
In two words. SEE IT! You won't regret it.
Let me know what you thought of the movie in the comments!
You might also like my review of another excellent sci-fi offering, The Expanse.